Braces can be fixed or removable. The more common types of braces are made up of metal, ceramic or composite brackets which are fitted to the front or the reverse of the teeth. Wires, known as arch wires are connected to these brackets. Sometimes small elastic bands are also used to connect the brackets and wires. The brace applies a continued and regular amount of force to the teeth which gradually moves them into the desired position.
At Evolution Dental practice, we will carry out a full orthodontic assessment for you. This involves taking measurements and x-rays. Your dentist will then recommend which type of brace you will need and they will also provide a detailed treatment plan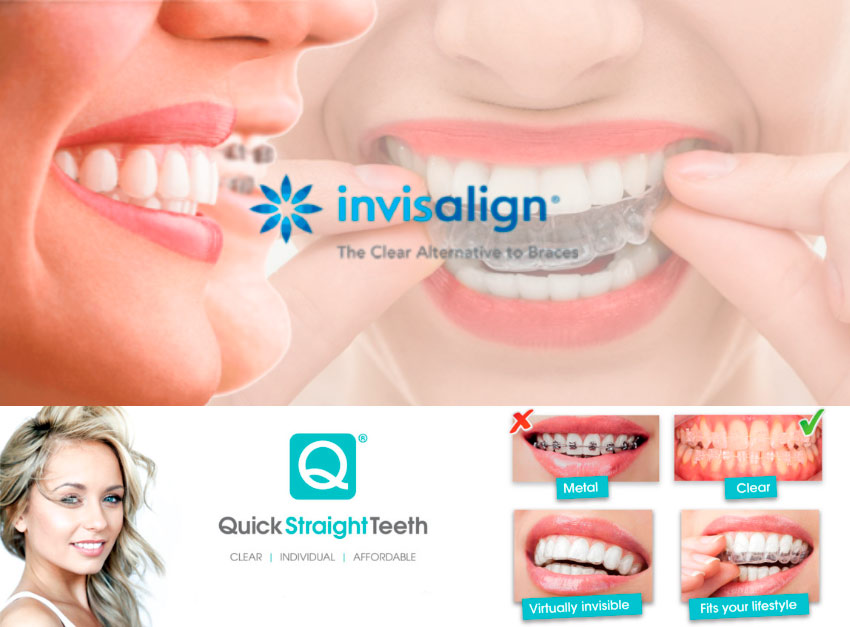 We can provide both fixed and removable braces. For our fixed treatments we use a quick straight teeth system. These braces are almost invisible and the process takes 3 - 9 months on average. We also offer Invisalign which work with removable trays and are very aesthetic as a result. These are not traditional braces, and they offer a quick turnaround to straighten front teeth.